Get Your End-to-End TPRM Solution
---
Discover how ThirdPartyTrust can simplify, scale, and streamline your third party risk management needs. Call us at (847) 380-8682 or fill out the form here.
---
Enterprises: streamline your TPRM program, access over 20,000 third party vendor profiles, and be sure of security assessments through a single risk dashboard.
---
Third Party Vendors: decrease time to close, eliminate repetitive responses to security assessments, and share a single customizable security profile.
---
Why do you need my info? We only want to build a solution that works for your business based on the number of connections, shares, and workflows you're looking to scale. Give us a few minutes to understand that so you only pay for what you need.
---
* ThirdPartyTrust respects your privacy and takes comprehensive measures to safeguard your personal and business information. We will not share your information with any third-parties without your permission.
Vulnerability Assessment at your command
Save time: Don't wait for a third party vendor to push information to you, get the information you need from the vendor-managed profile in your single-view risk dashboard. When the annual review approaches, your vendor gets proactive notifications weeks out to make sure their most recent security assessment is up to date and ready to review.
FOR ENTERPRISES
Automated TPRM
Automated third-party risk assessments
Standard & custom questionnaire access
Full assessments package
Security rating data
Role-based access
Unlimited training and support
FOR THIRD PARTY VENDORS
Beacon Security Profile
Automated response to security assessments
Standard & custom questionnaire access
SIG / SIG-Lite access
10x integrated data feeds
Unlimited platform users
Unlimited training and support
"I would recommend ThirdPartyTrust because it's cost effective, vendor friendly, delivers quality assessments, and the level of automation greatly reduces our overall resource time"

"We were pretty much sold on ThirdPartyTrust after their first presentation. The platform matched our required use cases really well"

"I really appreciate seeing the overall health of our third-parties at a glance. Also, being able to look at the scores as a grid has made it very easy to provide quick answers on a particular third-parties"

"Our average assessment turnaround went from 15 days to 2 days. Before ThirdPartyTrust, we were assessing our third-parties using Excel spreadsheets and it was hard to keep track of everything"

"With Beacon by ThirdPartyTrust, we can easily share our security posture with customers. It has reduced the workload of completing questionnaires by 25%"

"Time to complete assessments went from 21 days to 14 days thanks to the ThirdPartyTrust platform"
---
Automated TPRM
Get rid of emails and spreadsheets by digitizing the third-party risk assessment process.
---
Network
We are the online network to connect, assess, and share relevant security documentation.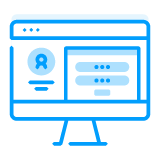 ---
Industry Agnostic
Third-party risk can be managed in an efficient and scalable way given the right toolset, regardless of the industry.
20000+
---
Vendors already assessed on our platform to expedite your risk assessments.
---
Utilizing workflow automation and powerful collaboration tools, teams can reduce the time it takes to complete assessments from months to days.