The third-party risk management platform FOR YOU:
A purpose-built workflow management, document repository and process automation platform that gets TPRM programs out of email & spreadsheets. ThirdPartyTrust provides access to dozens of thousands of vendor security profiles already assessed by the community and 10+ data providers allowing for greatly accelerated document access and diligence.
Vendor Risk Management without blindspots
With automation built into the onboarding and upkeep of vendor security documents, your company can bring on hundreds of vendors in a single year without losing visibility of your vendor risk management. Get started by taking a risk-based approach to TPRM.
Vulnerability Assessment at your command
Save time: Don't wait for a third party vendor to push information to you, get the information you need from the vendor-managed profile in your single-view risk dashboard. When the annual review approaches, your vendor gets proactive notifications weeks out to make sure their most recent security assessment is up to date and ready to review.
Security Risk Assessment in a snap
Efficiently assess the inherent risk of your third party vendors by making it easy for them to know what you need by assigning them custom vendor risk assessments including insurances, attestations, and questionnaires.
We were assessing our third-parties using Excel spreadsheets and it was hard to keep track of everything. With ThirdPartyTrust, our average assessment turnaround went from 15 days to 2 days.
TPRM Features
ThirdPartyTrust Third Party Risk Management supports enterprise class vendor risk management programs by providing your business with a single risk dashboard, over 14,000 third party vendors already on the platform, and the following features: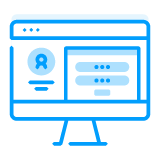 ---
Access
and User
Management
---
---
Collaborating
with Teams
and Vendors
---
---
Ongoing
Monitoring and
Data Feeds
---
---
Exception
Management and
Remediation
---
---
Customizable
Vendor
Assessments
---
---
Business Impact
and Vendor
Scoring
---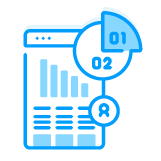 ---
Audit
Trail and
History
---
---
Access
Existing Vendor
Profiles
---