According to SmallBizTrends cyber security report earlier this year, 60% of businesses will go out of business within 6 months of a cyber attack. Not because they can't operationally keep the essentials of the business going, but more so because of the hefty costs associated with a breach. Think of Target, Home Depot and other big enterprises that spent millions of dollars recovering and faced financial, regulatory, and reputational damage.
Business owners need to find better ways to defend themselves from malicious hackers and malware while not spending a fortune on hiring a RED Team or investing in software security like Palantir. Digital security should be thought of much like physical security: affordable, proven and safe. Security professionals are working tirelessly at building the best tools to do so but still there are several threats to small businesses owners everywhere. 
INTERESTING NUMBERS SURROUNDING SMALL BUSINESSES AND CYBER ATTACKS:
43% of cyber attacks target small business
14% of small businesses rate their ability to mitigate cyber risks, vulnerabilities and attacks as highly effective.
43% of attacks were phishing or social engineering
In the aftermath of these incidents, these companies spent an average of $879,582 because of damage or theft of IT assets. In addition, disruption to normal operations cost an average of $955,429.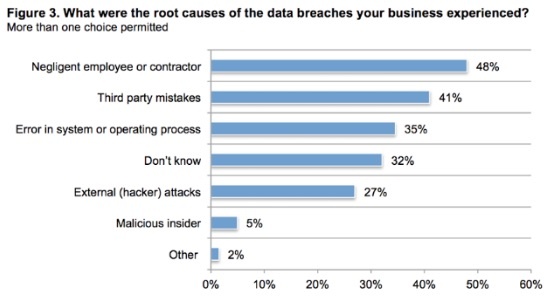 The essential tools for monitoring and mitigation of cyber threats starts with firewalls, intrusion detection systems, intrusion prevention systems, identity management solutions and third party vendor risk solutions. And of course, cyber risk insurance (75% of businesses say they have none).
At the root of it, 52% of small and medium size businesses have experienced a cyber attack or data breach in the past 12 months costing them on average $1.83 million in damaged IT assets and loss of operational income. 45% of these incidents are caused by vendors or contractors. It's clear, the first step to working with a partner is to ensure they take security just as seriously as you. 
---
To learn more about how ThirdPartyTrust can help you manage third-party risk, request your demo now: