Technology
---
Simplify risk assessments and ongoing monitoring to scale your business.
Frictionless vendor risk management to scale without slowing down
---
The technology industry needs to build a strong connection with its third-party ecosystem in order to scale with customers' evolving needs.
---
Whether you are interacting with a dozen or a thousand third-parties, ThirdPartyTrust can help you reduce overall risk and cost of your program while meeting industry and government regulatory requirements.
How can ThirdPartyTrust help the Technology Industry?
Integration
Expand your vendor risk management capability across business applications via API
Automation
Accelerate information gathering and sharing, as well as risk monitoring and mitigation
Customization
Tailor your risk assessments and how you share your security posture to ensure compliance
A Growing Network
Leverage industry expertise on over 17,000 vendor risk profiles to expedite risk assessments
Tried and True Controls
Review and share results of financial industry standards, such as ISO, NIST, PCI DSS, SOX, etc
Digital Footprint
Access additional intelligence on your online presence or that of your third party vendors
Spiff Case Study
---
"ThirdPartyTrust solved the rinse and repeat problem with GRC. It makes third-party risk assessments almost painless for both sides, and it has created a growing network of vendor profiles to accelerate assessments".
Our feature set supporting the Technology Industry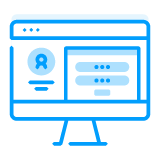 ---
Access
and User
Management
---
---
Collaborating
with Teams
and Vendors
---
---
Ongoing
Monitoring and
Data Feeds
---
---
Exception
Management and
Remediation
---
---
Customizable
Vendor
Assessments
---
---
Business Impact
and Vendor
Scoring
---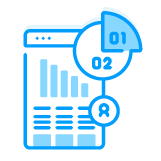 ---
Audit
Trail and
History
---
---
Access
Existing Vendor
Profiles
---
Find pricing for your specific company's needs
---
Ready to take your next step?
Check out these featured resources:
Stay tuned for the latest TPRM news