Preparing for Zero Day Attacks
Dealing with unpredictable zero day vulnerabilities is one of the greatest challenges faced by today's security teams. How can you minimize risk across your supply chain?
SolarWinds, Colonial Pipeline, Zoom, and Log4j have become synonymous with infamous cybersecurity incidents. Don't let every new zero-day vulnerability be a "wake-up call".
Stay awake. Be proactive.
Learn everything you need to know about Zero Days
---
Get practical resources for Zero Day remediation
---
FAQ about Zero Day Vulnerabilities
What is a zero day vulnerability?
A zero day (also referred to as 0-day) is a software vulnerability either unknown to its developer, or known and without a patch to fix it. The name comes from the fact that the vendor has practically "zero days" to fix it as no patch exists yet.
---
Until the vulnerability is mitigated, attackers can exploit it to affect programs, data, additional computers, or a network. An exploit that uses a zero-day vulnerability is called a zero-day exploit, or zero-day attack.
How common are zero day events?
Very. Software is written by humans, and humans are fallible. Some code structures are harder than others to analyze in search for weak spots, and even automated checking tools sometimes have trouble finding them.
---
When either through research, accidental, or malicious misuse, one of those weak spots in the code is discovered, it's called a "vulnerability" in the software. Vulnerabilities have been around as long as software has. It's just a matter of who finds them first and what they do about them.
What are examples of zero day vulnerabilities?
---
These are some of the most recent and impactful zero day events:
SolarWinds and the impact of supply chain data breaches
We take a look at the different sides of supply chain data breaches and provide 3 practical tips to secure the extended enterprise.
Read More →
Kaseya ransomware attack: Lessons learned on digital supply chain threats
Here's what happened with Kaseya and how to protect your enterprise from digital supply chain threats.
Read More →
Log4j and vulnerability remediation
Log4j is the latest reminder of the importance of vulnerability remediation to quickly detect and mitigate third party risk.
Read More →
Can you prevent zero day attacks?
As organizations embrace digital transformation and engage with more third party vendors and software providers, it's becoming increasingly hard to prevent vulnerabilities completely.
---
The best thing you can do is be proactive and implement a layered defense strategy, both internally and across your supply chain. You never know when a problem like this will occur, but if you don't rely entirely on a single security measure or type of technology, you will be more likely to weather the inevitable storm without serious harm.
---
This includes applying patches and updates as soon as they become available after a zero day is reported, as well as reinforcing security standards as part of your vendor risk assessments.
How is third party risk management (TPRM) related to zero day vulnerabilities?
Zero day vulnerabilities could not only affect your organization directly, but also through one of your third party vendors. Which is why vendor risk assessments and continuous monitoring of their security performance are the pillars of a third party risk management program.
---
As part of your due diligence and continuous reassessment processes, you need to make sure that your vendors are enforcing standards that keep your business safe. Should a zero day vulnerability appear, you can ask your vendors if they're vulnerable, how are they planning to respond, or request additional assurances —all through a standardized third party risk management process.
What to do if your organization was affected by a zero day
Follow these steps for vulnerability remediation
1.
Patch your systems
---
Vendors and makers usually act fast to issue a patch once the zero-day vulnerability is discovered. Install it as soon as it becomes available.
2.
Assess risk exposure
---
Identify vulnerable third party vendors in your supply chain and check if your own organization is vulnerable.
3.
Update your requirements
---
Ask your third parties for additional security requirements and assurances, and add them to your upcoming vendor contracts if needed.
4.
Show your strength
---
If you are a vendor to other organizations, share an update of your security posture to let them know you already took the necessary steps.
5.
Track, report, and conclude
Vulnerability management includes identifying, analyzing, remediating, and reporting phases; make sure everything is documented.
How can ThirdPartyTrust help?
---
A dedicated vendor risk management and questionnaire response tool like ThirdPartyTrust can help you identify vulnerable vendors in your supply chain and easily manage zero day vulnerability remediation.
For enterprises
Reinforce security requirements in your vendor network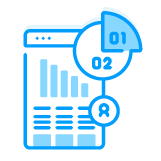 Continuous monitoring based on objective ratings
Custom questionnaires upon new vulnerabilities
Automated due diligence and ongoing reassessment
For vendors
Showcase your proactive response to vulnerabilities
Single, online, and centralized security profile
Tailored response to customer risk assessments
Automated security updates for customers