VENDOR RISK ASSESSMENT AUTOMATION
---
Accelerate Vendor Risk Management with a Single Security View
---
Assessing vendors is necessary for companies to outsource safely, but this often involves manual, inefficient processes that are spread across too many teams and tools.
---
How to solve the industry problem of scaling third party risk management?
Are vendor risk assessments slowing you down?
---
Security and IT teams struggle with insufficient resources to assess and monitor third party risk as well as a lack of visibility and understanding of risk across the vendor ecosystem.
---
Your company can eliminate redundancies and time-consuming tasks: employ a fit-for-purpose TPRM tool that accelerates security reviews and information sharing.
Drag to improve your workflow.
Scale your third-party risk management program
---
Are you still relying on emails and spreadsheets for conducting vendor risk assessments?
---
Point-in-time assessments and manual reviews are costly, error-prone, and not scalable.
---
❌ Don't spend hours tinkering with spreadsheets to collect, update, and analyze vendor risk data
❌ Get rid of emails and phone calls to track down vendors
❌ Avoid repetitive tasks and move on to higher value activities
Your company can easily increase efficiency in vendor risk assessments by combining:
End-to-end workflow management
Automated vendor risk assessments
Security document storage
Reduce Friction Between Teams
---
Vendor risk assessments are often perceived as a bottleneck, causing Legal, Procurement, and business owners to engage with new vendors without involving Security up front.
---
Make the vendor onboarding a streamlined and painless process that's shared between teams, promoting a self-service approach to increase transparency and efficiency.
FEATURED BLOG
---
Reducing Friction: How to Get Legal, Procurement, and Business Units Onboard with Security
Increase Efficiency to Scale Your Program
---
Instead of switching between apps, centralize your efforts in a single risk dashboard to increase the overall efficiency of your TPRM program.
---
Get a deeper understanding of your vendor ecosystem by consolidating all the evidence in one place:
---
Industry questionnaires such as SIG Core & Lite, NIST, CAIQ; custom questionnaires and certifications like SOC-2 Type II, ISO 27001; insurance certificates, and more.
Cyber risk scoring from 10+ integrated data providers and breach notifications.
Access to 17,000+ vendors that were already assessed on the ThirdPartyTrust network, so you can expedite risk assessments and get the information you need quicker.
---
Save time and money
---
Assess more vendors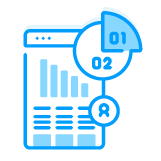 ---
Identify and minimize risk
Simplify Your Stack
---
ThirdPartyTrust integrates with GRC, ticketing, and business analytics tools so you can expand your vendor risk management capability across business applications.
Ready to start reducing your workload today?
---
---
More Vendor Risk Management Resources
Stay tuned for the latest TPRM news