SECURITY QUESTIONNAIRE AUTOMATION
---
Answer Security Assessments on Autopilot
---
Is responding to risk assessments slowing you down? Security questionnaire automation can help you accelerate your response process by eliminating repetitive tasks, reducing friction, and building trust with customers early on in the sales cycle.
---
Responding to due diligence requests should not be a killer
---
Compliance is never an easy task, but the problems faced by third party vendors can be solved through automation: processes and technology that eliminates repetition, decreases internal friction, and increases oversight and control.
---
Make it easy for other organizations to engage with you as a vendor, and you'll foster a positive image that will allow your business to scale and succeed.
Answer unlimited security questionnaires
---
Instead of starting from scratch on every customer request, build and share a centralized security profile comprising all your questionnaires, certifications, and attestations. Answer them once, and easily share the latest versions of your security documents on every assessment.
---
Get rid of emails and spreadsheets with hundreds of security questions. A fit-for-purpose tool accelerates information sharing, reduces friction between Sales and Security, and builds trust with customers early on in the sales cycle.
See Beacon by ThirdPartyTrust in action with a video walkthrough.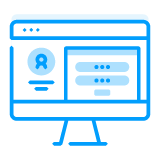 Single, online, and centralized security profile
Automated response to security assessments
Standard & custom questionnaire access
Document storage (SIG, NIST, CAIQ, etc.)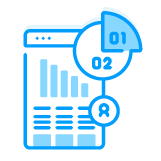 Let your security posture drive revenue and be your best business differentiator
---
Position your business as a leader in your industry projecting a robust security posture upfront. Don't wait for a prospective customer to chase you down to answer security questions, or send your latest SIG or SOC report. Be proactive with a single, centralized security profile.
---
✔️ Customer's vendor risk assessment needs will be quickly satisfied
✔️ No email back and forth asking for security documentation
✔️ Deal will be signed, sealed, and delivered
---
Save time and money
---
Answer more questionnaires
---
Look stellar with your security posture
Simplify Your Stack
---
ThirdPartyTrust integrates with GRC, ticketing, and business analytics tools so you can exchange data from your risk management and compliance efforts.
Ready to start reducing your workload today?
---
---
More Risk Management and Compliance Resources
Stay tuned for the latest TPRM news