5 Keys To Building a Scalable TPRM Program
Building a TPRM program? Or scaling one to be more effective? Read this before you get started
Traditional security measures such as SOC reports, on-site visits, pen tests, and custom risk assessment questionnaires are not scalable when assessing a vendor's security posture.
---
We can help. This FREE strategy guide compiles the five biggest tips for scaling your TPRM program, from mapping to continuous monitoring and analysis, that will save your organization time.
Download your FREE Strategy Guide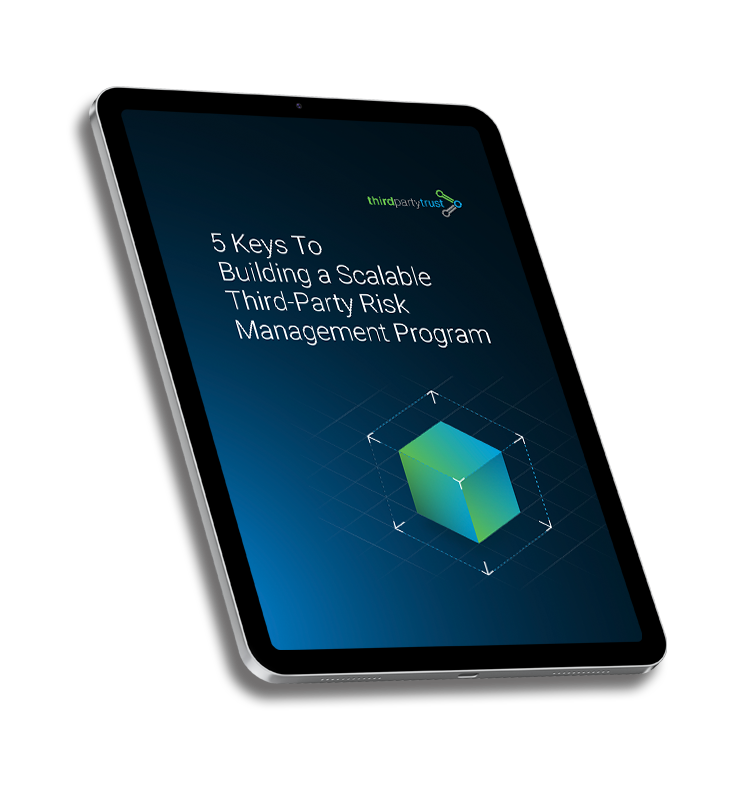 ---
How to automate the most common questionnaire responses
---
How to quickly share common results of SIG Lite, pen tests, etc.
---
How to simplify the entire process from NDA to close