Life Sciences
---
Minimize Third-Party Risk to Make the Most of your Global Digital Supply Chain
Simplify Risk Assessments and Ongoing Monitoring
---
Life Sciences companies that work on pharmaceuticals, medical devices and biotechnology are spanning the globe and becoming more reliant on third-parties to collaborate, ship and innovate. But they also face cyber risk based on the practices of their suppliers.
---
ThirdPartyTrust allows to easily perform due diligence across thousands of third-parties and monitor risk on a continuous basis. Third-parties can get mileage out of their work and life science companies can be assured they have up to date information when they perform assessments.
How can ThirdPartyTrust help the Life Sciences Industry?
Integration
Expand your vendor risk management capability across business applications via API
Automation
Accelerate information gathering and sharing, as well as risk monitoring and mitigation
Customization
Tailor your risk assessments and how you share your security posture to ensure compliance
A Growing Network
Leverage industry expertise on over 17,000 vendor risk profiles to expedite risk assessments
Tried and True Controls
Review and share results of financial industry standards, such as ISO, NIST, PCI DSS, SOX, etc
Digital Footprint
Access additional intelligence on your online presence or that of your third party vendors
Pharmaceutical Industry Case Study
---
We were assessing our third-parties using Excel spreadsheets and it was hard to keep track of everything. With ThirdPartyTrust, our average assessment turnaround went from 15 days to 2 days.
Our feature set supporting the Life Sciences Industry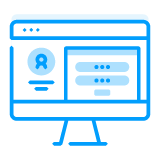 ---
Access
and User
Management
---
---
Collaborating
with Teams
and Vendors
---
---
Ongoing
Monitoring and
Data Feeds
---
---
Exception
Management and
Remediation
---
---
Customizable
Vendor
Assessments
---
---
Business Impact
and Vendor
Scoring
---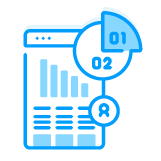 ---
Audit
Trail and
History
---
---
Access
Existing Vendor
Profiles
---
Find pricing for your specific company's needs
---
Ready to take your next step?
Check out these featured resources:
Stay tuned for the latest TPRM news