Legal
---
Simplify risk assessments and ongoing monitoring to show your clients that you take security seriously
Meet client compliance requirements while automating third-party risk management
---
Law firms are expected to comply with strict security & data privacy policies to secure the information entrusted to them by their corporate clients. This includes conducting thorough third-party risk assessments to protect the entire data environment.
---
As a strategic Partner of the
LS-ISAO
, we are committed to simplifying third-party risk management for the Legal Services community. ThirdPartyTrust allows to leverage the assessment work done by peers on common third-parties.
How can ThirdPartyTrust help the Legal Industry?
Integration
Expand your vendor risk management capability across business applications via API
Automation
Accelerate information gathering and sharing, as well as risk monitoring and mitigation
Customization
Tailor your risk assessments and how you share your security posture to ensure compliance
A Growing Network
Leverage industry expertise on over 17,000 vendor risk profiles to expedite risk assessments
Tried and True Controls
Review and share results of financial industry standards, such as ISO, NIST, PCI DSS, SOX, etc
Digital Footprint
Access additional intelligence on your online presence or that of your third party vendors
Legal Case Study
---
ThirdPartyTrust has simplified our vendor assessment process and allows us to compare our vendors with their impact and risk to our firm. We now have all of our third party data in one place instead of sitting on different silos. If you are being evaluated, you can also share your own data instead of filling out one-off spreadsheets
Our feature set supporting the Legal Industry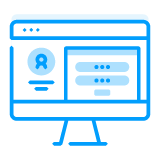 ---
Access
and User
Management
---
---
Collaborating
with Teams
and Vendors
---
---
Ongoing
Monitoring and
Data Feeds
---
---
Exception
Management and
Remediation
---
---
Customizable
Vendor
Assessments
---
---
Business Impact
and Vendor
Scoring
---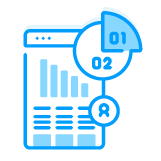 ---
Audit
Trail and
History
---
---
Access
Existing Vendor
Profiles
---
Find pricing for your specific company's needs
---
Ready to take your next step?
Check out these featured resources:
Stay tuned for the latest TPRM news