ThirdPartyTrust Integrations
Expand your vendor risk management capability across business applications
ThirdPartyTrust has developed strategic partnerships to merge vendor risk management findings into the overall enterprise risk management and business analytics strategy.
---
Maximize the value of your toolset and complement your organization's IT service management and GRC solutions by connecting them to the ThirdPartyTrust Third-Party Risk Management Platform.
SYSTEM INTEGRATIONS
---
Bring different programs together to work smoothly so that data can flow seamlessly and uninterruptedly.
---
With the use of fully accessible APIs, your third party risk assessment data can be integrated into a wide variety of systems, such as:
---
GRC platforms like ServiceNow or RSA Archer
Ticketing systems like JIRA or ServiceNow
Reporting solutions such as Power BI or Qlik
---
Benefits:
Increase Your Overall Productivity
Cut the time spent on repetitive actions across applications and minimize errors, thus increasing your company's productivity.
---
Get Better Data to Make Decisions
Gain a holistic understanding of how well your business is doing and make data-driven risk management decisions.
---
Lower Operational Costs
Cut maintenance costs significantly, simplifying and automating processes across systems and avoiding unnecessary downtime.
---
Integrating ThirdPartyTrust to your current system is an excellent alternative to custom software development, which will significantly improve the efficiency, productivity and quality of your everyday operations and your TPRM process.
DATA INTEGRATIONS
---
Drive value at every stage of the vendor risk assessment process with dynamic ratings that measure an organization's cybersecurity performance.
---
ThirdPartyTrust's data partners provide ratings based on objective, verifiable information. By integrating them in your third party risk assessments, you can detect compliance and risk issues across your vendor ecosystem, and make data-driven decisions.
---
Benefits:
Improve Your Vendor Risk Assurance Reporting
Create security-driven workflows and executive reporting, combining our partners' cybersecurity data.
---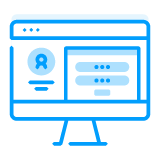 Add Context to your Assessments
Leverage data provider information to add context to your inherent risk tiers for more improved vendor selection and assessments.
---
Get a Holistic Vendor Analysis
Use independently verified scores for objective, verifiable findings around your organization's cybersecurity performance - or that of your vendors.
---