Energy
---
Simplify risk assessments and ongoing monitoring to focus on managing your critical infrastructure.
Don't let third party risk jeopardize your supply
---
Companies from the energy industry rely on a multitude of suppliers that provide technology, materials, data, and professional services. They have to consider risk and compliance in the context of cybercrime, anti-bribery and corruption, and anti-money laundering.
---
ThirdPartyTrust helps gathering security profiles of thousands of third-parties, so companies can speed up assessments and open threads for immediate response. In addition, customizations and automation help scale third-party risk management programs.
How can ThirdPartyTrust help the Energy Industry?
Integration
Expand your vendor risk management capability across business applications via API
Automation
Accelerate information gathering and sharing, as well as risk monitoring and mitigation
Customization
Tailor your risk assessments and how you share your security posture to ensure compliance
A Growing Network
Leverage industry expertise on over 17,000 vendor risk profiles to expedite risk assessments
Tried and True Controls
Review and share results of financial industry standards, such as ISO, NIST, PCI DSS, SOX, etc
Digital Footprint
Access additional intelligence on your online presence or that of your third party vendors
Vertically Integrated Utility
---
"We were pretty much sold after the first presentation. ThirdPartyTrust matched our required use cases really well".
Our feature set supporting the Energy Industry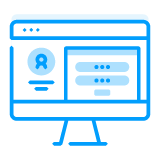 ---
Access
and User
Management
---
---
Collaborating
with Teams
and Vendors
---
---
Ongoing
Monitoring and
Data Feeds
---
---
Exception
Management and
Remediation
---
---
Customizable
Vendor
Assessments
---
---
Business Impact
and Vendor
Scoring
---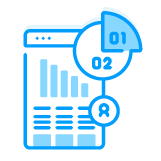 ---
Audit
Trail and
History
---
---
Access
Existing Vendor
Profiles
---
Find pricing for your specific company's needs
---
Ready to take your next step?
Check out these featured resources:
Stay tuned for the latest TPRM news